Updated Weekly
100% Legal, No Cheats
COMPLETE Gold Making Guide
Weekly Gold Tips
Personalized Email Support
Detailed Maps & Instructions
Secrets For ALL Levels
Works For Horde and Alliance
Over 15 Bonuses Included
100% Satisfaction Guarantee

Hi, If you haven't watched the video above, my name is Hayden Hawke, author of the Secret Gold Guide.
The reason you're here today is because you WANT gold. Let me rephrase that, you NEED gold.
I know how you feel, I was once at that point in my WoW career. I thought about quitting...but then I realized that's stupid, it's just a game.
Other players have gold to buy whatever they want, why can't I? It turns out, I could. I could have a lot of gold and all I had to do was learn the secrets of how they did it.
Over the last few years after learning some of the methods used by the pros, I improved upon these methods and began helping players on a case-by-case basis, but this wasn't enough....
Everywhere I went I saw beggars! Every time I was raiding there was always some idiot there who didn't have enough gold to pay for repairs or reagents.
What I'm offering you is a chance to make more gold than you'll ever need. What's wrong with that?
If you continue down the page I will tell you what's in my guide, why it's better than others, and what you'll learn. If that isn't enough, it's also 100% guaranteed to work.

Here's What You Get When You Download Today
Module 1: 11 Addons You Can't Live Without

Making Gold with Addons is the new hot thing in World of Warcraft. To really become great at making gold, YOU NEED THEM! But you can't just install them, you NEED TO KNOW HOW TO USE THEM PROPERLY! There are 11 of them that you don't want to do without. I'm not only going to tell you what they are but also I'm going to show you how to use them to unleash their full power to get rich!





Module 2: The Auction House Made Easy

Knowing how to use the Auction House and Mastering the Auction House are two completely different things. The difference between the two reflects entirely on how much gold you have. If you have a lot of gold then you've probably mastered it, if you don't, then you need to get this to Learn to Master it. In this module I cover some of the best kept Auction House Secrets used by the pros.





Module 3: Get Paid to Gather

Gathering is one of the best and easiest ways to make a lot of gold but most people have no idea how to do it efficiently. This module will cover the best items to gather and where to gather them in complete detail with maps. You'll always know where the best farming spots in the game are. Gather and watch your gold pile grow!





Module 4: Crafting Your Way to Thousands A Day

Over the last few years I've spent time developing a system using crafting professions that allows you to earn thousands a day by only spending 20 minutes or less in game. I will show you exactly how to do it in this module. You won't find this information anywhere else.





Module 5: Fishing and Cooking Your Way To Prosperity

Fishing and cooking is one of the best ways to make gold that is often overlooked. I'm going to show you with detailed maps the best places to fish and the best things to cook. Using this information will allow you to make a ton of gold.





Module 6: Farm and Grow Rich

Farming can be simple, fast, and fun if you know what you're doing. This module includes maps and details for the best farming spots in game and which items you should be farming. Don't waste time on anything else if you're going to farm. And don't let others fool you, you can make an insane amount of gold with farming.





Module 7: Quick and Easy Instance Farming

Instances farming is by far my favorite way to make gold because it's so fun! This module covers what instances are the hottest to farm to make the most gold. Complete walkthroughs are provided and they let you know how much you should be making in each instance.





Module 8: A Guide To Making Gold Before Level 85

Here you'll learn everything you wanted to know about making gold before level 85. This precious module is missing from most other gold guides that only focus on being max level. Not only do I cover it, but I tell you how to get rich before you're max level.





Module 9: Making Gold for Fun and Profit

Yes, contrary to popular belief, there are miscellaneous ways to make a lot of gold that are really fun. This module is a compilation of some of the most unique gold making ideas and how to properly implement them so they work for you.

How to find all the HOT DEALS on the Auction House that others don't know about (I find it funny that most people think they know how to use the Auction House, but once you read my guide, you will be ABSOLUTELY AMAZED at what you didn't know).

How to get money for your mounts, whether you're level 20, 40, 60, 70, 80 or 85 and getting a regular land or epic flying mount. What I reveal to you in this guide will always leave you with plenty of gold to buy your mounts (no more hitchhiking).

Common gold making mistakes other players make and how to avoid them (some of these are really common sense but people still do them for some reason).

The hottest selling items for each profession and how to make tons of gold off these items whether you crafted them or not!

The best places to mine, herb, and skin. I'm not going to lie to you, this comes with full routes and detailed instructions. You will MAKE gold using them.

How to use addons to make gold farming easier (no these aren't hacks they are Blizzard Approved addons that most players don't even know exist)!

Unique ways to make gold that other players don't even realize exist.

How to identify the next hottest items and have them up for sale in the Auction House before anyone else even thinks about it!

Ways to manipulate the Auction House so the items you sell, ALWAYS SELL, and for the PRICE you choose!

How to make TONS of gold off any profession, no matter which ones you have! (yes a lot of people aren't even using their profession they already have to make a TON of gold because they don't know how. I'll tell you exactly how in my guide!

How to make hundreds of gold while helping other players at the same time you are farming!

Know which daily quests are worth doing, what ones aren't, and learn what order you should do them in to maximize your gold!

How to quickly identify which items are worth farming and the absolute best places to find them!

And MUCH, MUCH, MORE! So much more, that if I put it all in this box you'd still be here reading it tomorrow.

If you've continued to read this page, you've made the right choice. If you already know you want this guide because it's already been proven to work then you can skip the rest of this page and GET YOUR COPY TODAY.
For those of you who are going to continue reading, GREAT! I highly encourage everyone to fully investigate a product before they try it, PLUS, I have a lot more to tell you!
This is the most comprehensive gold guide available on the market, I should know I've tried all the others.

I personally wrote this guide for Mists of Pandaria. I thoroughly developed and tested these new strategies. These aren't some old strategies that have been repackaged to make the guide look huge.
There is nothing in this guide that is old or outdated and EVERYTHING works. I don't just tell you what you could do to make gold, I tell you exactly where to go, what you should do, and if that isn't enough, I've even included DETAILED MAPS!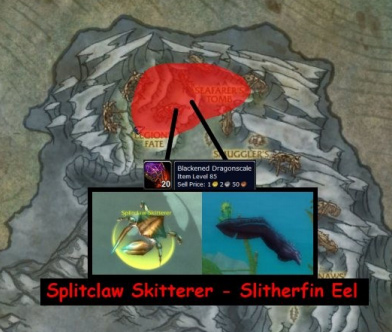 To give you an idea of the quality of my guide, this is an ACTUAL map from the farming chapter. The guide is packed with charts, graphs and instruction on how to make gold. Unfortunately, I can't show you more because it would be unfair to people who have already received their copy, but you get the idea.

My guide is highly organized and easy to navigate so that you can find anything and everything as fast as humanly possible or at least as fast as you can click and read.
I've ran into my fair share of guides that are unsorted, ungrouped, and have no real way to navigate them. Oh sure, they advertise they have a table of contents but even that is unsorted, poorly named, and if you find something in there that you like, you probably won't be able to get back to it.
My guide is SIMPLE to use and has one of the most elite navigation structures ever created, besides bookmarks the table of contents is over 5 pages long by itself, I DARE you to try and NOT BE ABLE to find something.

My guide does not contain any hacks or cheats, and is 100% LEGAL.
I put a lot of time into my characters and the last thing I'm interested in is GETTING BANNED. I have read the entire End User License Agreement (that thing most people scroll through and click the accept button without reading) and all World of Warcraft rules several times!
You will NOT get banned or suspended for using my guide. My guide requires nothing more than World of Warcraft and you reading and applying the advice in the guide. I don't promote or support the use of third party hacks, bots, or cheats.

So how do you know you can trust me?
I don't expect you to. Honestly, I've provided you with a 100% "guide works" guarantee, bonus materials, pictures, and video proof above. If you're still not convinced then why don't you see what other people who bought the product are saying?
Below you'll find several video reviews and several real e-mails I've received from people who have tried the guide:

"I would very strongly recommend Hayden Hawke's Secret Gold Guide to anyone who really wants to make the most in their World of Warcraft Economy, be they a casual player or hardcore gamer."
- Adrian


"Without this guide I would have never achieved as much as I have!"
- Scott


"I would definitely recommend this guide to a friend!"
- Bre


"Thank you for making WoW more enjoyable!"

Thank you for this amazing site, I really appreciate all the time and effort you guys put in to making it so easy and enjoyable to use. I made a ton of gold and my characters lvl up so mucher faster using the guides then without them. Thank you for making WoW more enjoyable!
- Mitch


"I made 8,000 gold in less than an hour, with almost NO work involved."

I want to say that I purchased your guide this afternoon, and I am not even done reading through the first few sections of the Auctions guide. I took one of your tips today and went for it, and I made 8,000 gold in less than an hour, with almost NO work involved. I cant wait to see what else it has to offer, but I'm expecting I will be quite rich in not too long a time! Thanks!
- Geoffrey


"it helped me make enough gold to pay back my friend and even start earning some for myself."

First off I wanna say that your guide truly did help. I was in my 3rd week playing the game and my friend kept loaning me money for mounts/gear things like that. I knew I had to pay him back at some point and just wanted a few pointers on how to make some gold to do that. What I got from your guide was MUCH more and I was able to pick out a few ways that helped me make enough gold to pay back my friend and even start earning some for myself. So just wanna say Thanks for all that!
- John


"I'm so impressed by your guide! Ive already made a few hundred gold.."

I'm so impressed by your guide! Ive already made a few hundred gold and am waiting for price info to resell items I brought cheap! The addons and advice you offered in your guide are awesome! I made a new char and managed to make 50g just from items I gathered getting to level 10. Thank you soooooo much for your awesome guide!!
- Chris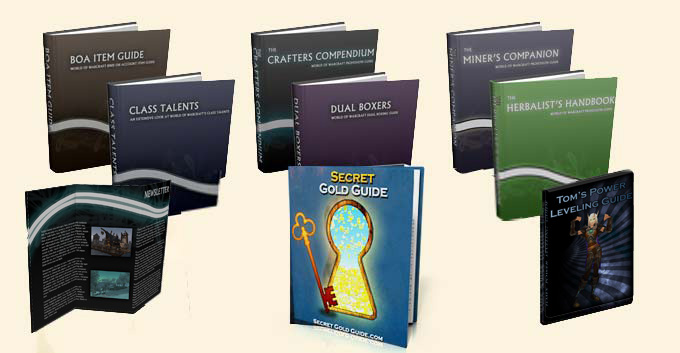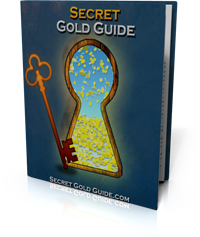 Secret Gold Guide Updates
Receive instant online 24/7 access to all Mists of Pandaria updates to the guide. This will ensure you are prepared and on top of your game. You will be able to access the guide at any time of the day and will be the first to read about any updates. This will put you a step ahead of any player not currently a member.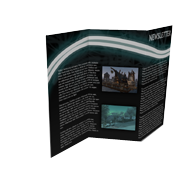 Weekly Gold Tips
Receive access to my weekly gold tips sent via email and posted in the members area. There are over 100 gold tips in the members area and a new one gets added each week. I'll send you information on how to profit from the next patch, next expansion, upcoming holidays, or what's hot that week.

Personalized Support
Receive personalized support from me (Hayden Hawke!) so that if you are having any issues or questions about my gold making strategies I can personally assist you.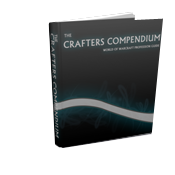 Crafter's Compendium
Receive instant online 24/7 access to my Crafter's Compendium which shows the best ways to level alchemy, blacksmithing, enchanting, engineering, inscription, jewelcrafting, leatherworking, and tailoring from 1-525. This will ensure you never waste a minute of your valuable time (or gold for that matter) leveling up any of crafting professions.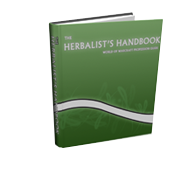 Herbalist's Handbook
Receive instant online 24/7 access to The Herbalist's Handbook, an herbalism guide designed to show you how to level your herbalism as fast as possible from 1-525. You will get access to 22 routes, detailed in maps which will help you level up herbalism faster than ever before.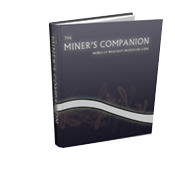 The Miner's Companion
Receive instant online 24/7 access to The Miner's Companion, an essential guide for anyone seeking to level up their mining from 1-525. The guide contains over 20 detailed maps and routes and includes a smelting section for leveling up incredibly fast.

Tom's Power Leveling Guide
Receive instant online 24/7 access to my friend Tom's Power Leveling Guide which will teach you about all the types of power leveling, help you get your character to 85 fast, show you leveling hot spots, explain which classes are best for each type of power leveling, and teach you how to boost your experience before you even start.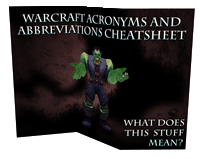 WoW Acronyms and Abbreviations Cheatsheet
Receive instant online 24/7 access to my WoW Acronyms and Abbreviations Cheatsheet, which will teach you the meanings of frequently used WoW Acronyms so that you can you can communicate quickly with others and sound like a seasoned pro.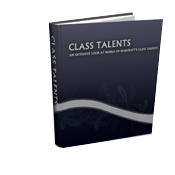 Class Talent Guides
Receive instant online access to my Class Talent Guide which provides you with baseline farming builds for every class, skill/spell rotations, farming stats, and gear selection to help you level or grind.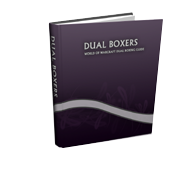 Dual Boxer's Guide
Receive instant online access to The Dual Boxer's Guide, an excellent guide that will teach you what you need and how to play two characters at once to save time and level super fast. There's also information for system requirements, setting up dual boxing macros, and effective dual boxing methods.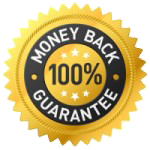 100% Satisfaction Guarantee
You'll be protected by my 60-day 100% satisfaction guarantee. If you are not satisfied with my guide for any reason you can receive 100% refund with the click of a button.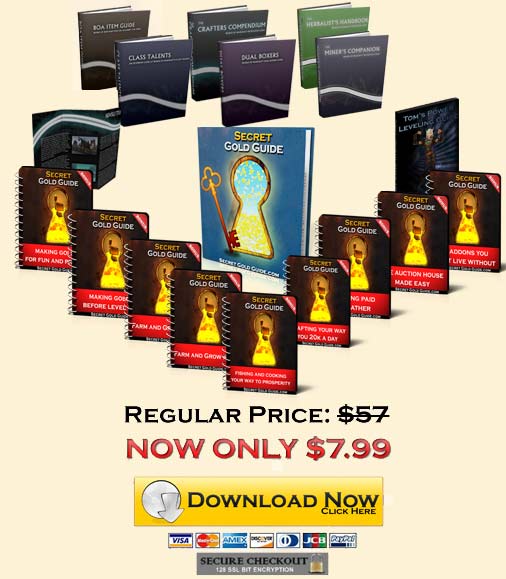 Voted #1 Best Guide at Almost Gaming
In a recent poll conducted by Almost Gaming, the Secret Gold Guide took 1st place with 44% of voters calling it the best gold guide, while the 2nd place one had only 20%!
Reminder:
This guide is compatible with both PC and Mac.
This transaction is 100% secured, all of your personal information is encrypted and protected.
I do not need nor will I ever ask for your World of Warcraft account information.
You will be able to access this guide 24 hours a day 7 days a week.
Please do not share any of the secrets in this guide. (There's plenty of gold to go around for our members, but if everyone knows the same secrets, they aren't really a secret anymore.)
I know by using my guide that you'll be able to make all the gold you'll ever need. Thank you for taking the time to hear what I had to say, and even if you don't buy today, don't worry...you'll come back...they always do.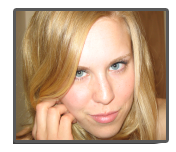 Sincerely,

P.S. If you buy gold instead with your money you'll not only put your account at risk of being banned, but once you spend it, you'll have to buy more or come back and buy my guide. So don't waste your money in the first place and buy my guide today, you'll come out ahead in the long run.
P.S.S. Why are you still reading this? The access area to my guide is up above. Seriously...the bonuses alone are worth a lot more than what I'm asking you to spend today!


WoW-Professions.com Approved
The Secret Gold Guide has passed the scrupulous and intense examination of WoW-Professions and is now the #1 recommended gold guide to its site users looking for ways to make gold in World of Warcraft.
---
World of Warcraft©and Blizzard Entertainment© are all trademarks or registered trademarks of Blizzard Entertainment in the United States and/or other countries. These terms and all related materials, logos, and images are copyright © Blizzard Entertainment. This site is in no way associated with or endorsed by Blizzard Entertainment©.
This is not a copy of Blizzard's official World of Warcraft© strategy guide.



Contact me at hayden@secretgoldguide.com

Privacy Policy

ClickBank is the retailer of this product. CLICKBANK® is a registered trademark of Click Sales, Inc., a Delaware corporation located at 917 S. Lusk Street, Suite 200, Boise Idaho, 83706, USA and used by permission. ClickBank's role as retailer does not constitute an endorsement, approval or review of this product or any claim, statement or opinion used in promotion of this product.